Quality Fruit, Heritage Grown
Simmons Farm is a third generation family owned orchard growing several varieties of apples, cherries, walnuts, wine grapes and a number of other crops. Established in 1951 we provide quality fruit and produce to the Chelan Valley and greater NW region.

Located just north of Chelan.
4257 Apple Acres Rd. Chelan, WA 98816
Crops for 2021 season
Update September 29th 2021: We have been very busy with a monster Golden harvest this week, but as that wraps up we also begin to harvest the Pink Pearls. We'll have a few boxes available for order in the store for delivery starting this weekend with more available for pickup / delivery the following weekend. As a reminder we will be doing Sunday evening drop-offs to the Edmonds PCC. If you are looking for deliveries in Chelan we are happy to deliver or provide flexible pickup at the farm.

Update September 6th 2021: This weekend was the first weekend of harvest on the farm, we started picking Honey Crisp on the 4th and are now open to limited orders. Our Honey Crisp harvest was smaller than anticipated so we don't expect sales to go very far into September. That said we have opened online ordering and are taking orders on our shop page. We will continue to update the shop as new items become available. Currently we are only accepting dropoffs in Chelan or at the Edmonds PCC locations. Please reach out if you have questions or special needs. Next harvest will be our Pink Pearls and Goldens which we will start picking in the upcoming weeks.

Update August 4th 2021: Busy at the farm as we get closer to harvest, still about a month out. We are hoping to get some basic online ordering setup this year once fruit is ready but please reach out if you are interested and we can mark you down as a tenative order.
Summer
Bing Cherries (Sold out)
Apricots (Sold out)
Fall
Apples (Ordered by harvest time, earliest first)

Honey Crisp (Early Sept)
Gala
Mcintosh
Pink Pearl (Available Now)
Golden Delicious
Pink Lady (Late Oct / early Nov)

Syrah Grapes (1-2 tons available)
English Walnuts (Available Nov-Jan)
Hops (We're keeping these for brewing in 2021)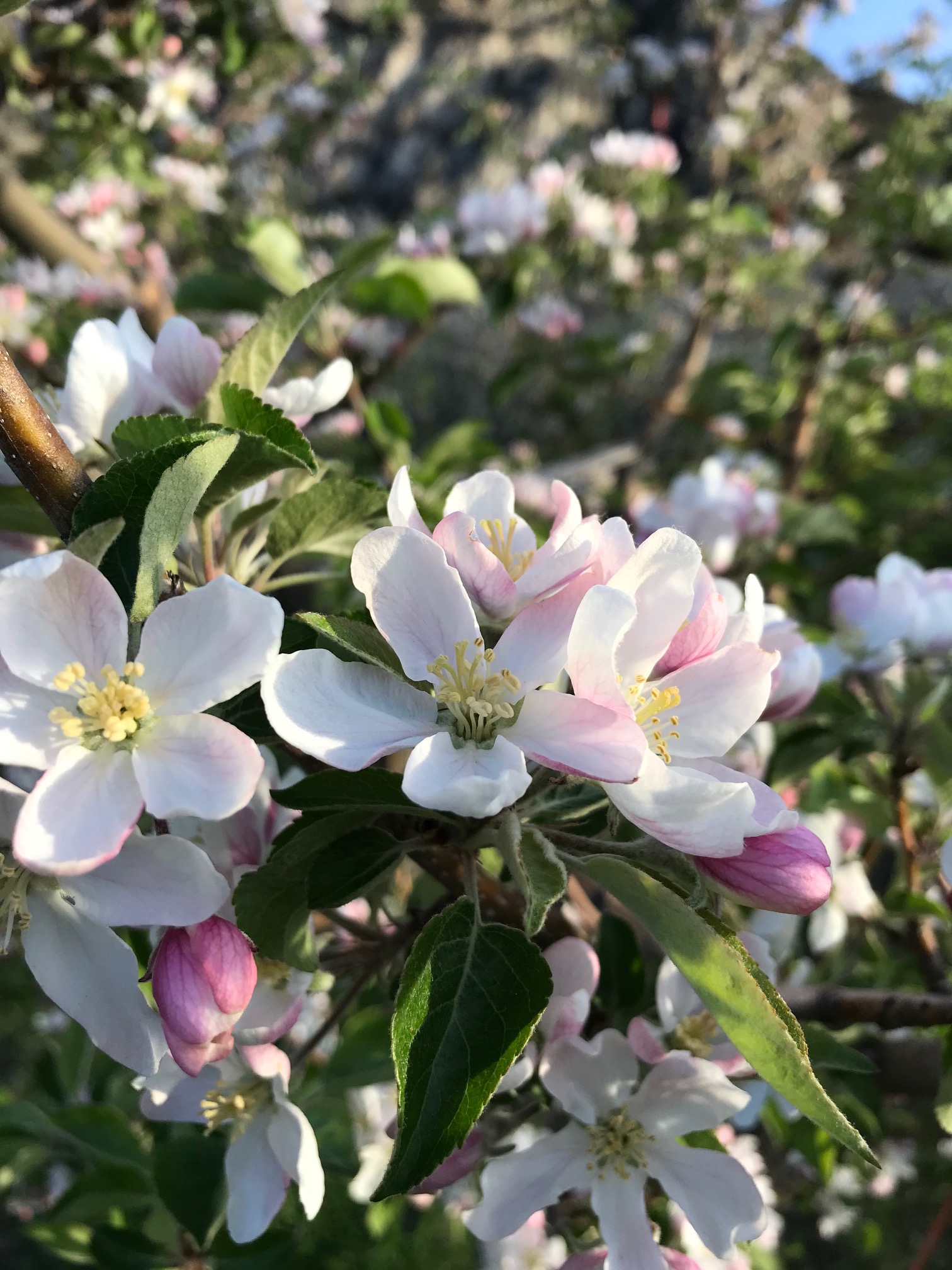 Questions / Contact:
Are you looking to make an order, curious about products available, or have any other questions. Fill out the form below and we'll be sure to get back to you. Otherwise you can email: simmonsfarmchelan@gmail.com directly or call us at 509-730-5502
Thank you! Your message has been successfully sent.
Hmm... An error occured and your message was not sent. Please refresh the page and try again.